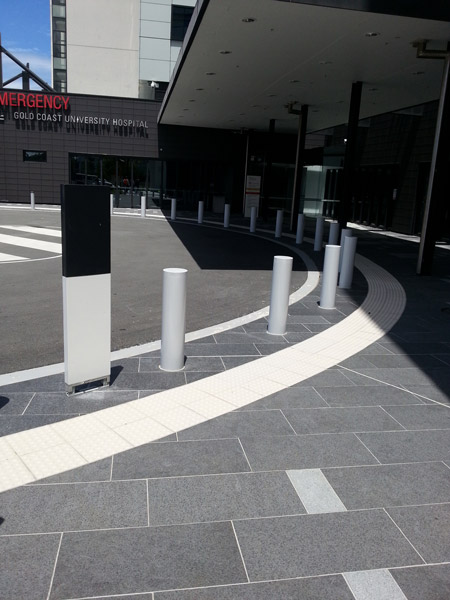 TPS Supplies and Installs Heavy Duty Impact Anti Terrorism Engineer rated Bollards for sites that require a high level of pedestrian safety.
The crash rated bollards are designed to withstand impact from vehicles travelling at 40-60km/h in shared pedestrian/vehicle areas.
TPS also offers Shallow Mounted Impact Rated Bollards, these bollards are ideal for installations on top of suspended slabs or rocky sub-terrain.
We offer standard impact rated bollards or can custom design and manufacture to suit your site specific requirements.
Enquire More About This Product
Hospital Forecourt Bollards
Airport Dropoff Zone Bollards
Hotel Forecourt Bollards
Shopping Centre Entry Bollards
High Risk Property Bollards
Please contact us for a consultation and quotation.