W-BEAM GUARD RAIL FENCE (TYPE D)
W Beam Guard Rail Fence is a heavy duty modular barrier system guard rail designed for asset protection and safety of pedestrians from vehicles in and around industrial and commercial complexes and car parks.
With a choice of rail lengths, post options and
accessories W-Beam Guard Rail Fence can be easily configured for most non-highway applications. All components are hot dip galvanised for maximum protection and long service life, while the modular design allows for simple repair or modification. Posts are supplied with necessary fixings.
LINE MARKING
TPS offer linemarking using either water or solvent based paint and also offer a line removal service. TPS can also assist with car park design and layout services. Let us handle everything for your car park requirements from design & layout to operations and vehicle control.
Car Park Linemarking
Warehouse Linemarking
Shopping Centre Car Park Linemarking
Hotel Car Park Linemarking
Factory Linemarking
Hospital Linemarking
School Car Parking Linemarking
Scrub & seal the concrete surfaces
Car Park Setout & Linemarking
Arrows
Roundabouts
Stop Lines
Pedestrian Crossings
To compliment our car park line marking service, TPS also offers a wide range of car parking products including Wheel Stops, Speed Humps, Height Bars and Bollards. See our Safety & Security Equipment page for more details.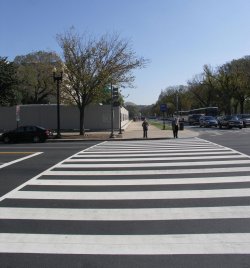 ---