TPS Traffic and Parking Systems Pty Ltd supplies and installs a large range of people counting products and continues to lead the way in pedestrian counting technology using the very best in Thermal and video based technology.
TPS Traffic and Parking Systems Pty Ltd have supplied and installed the world's most advanced people counting technology into Australia's leading retail stores and commercial premises. Using thermal people counter sensortechnology and combined with data analytics software, TPS provide one of the most accurate and informative systems available on the market at an affordable price.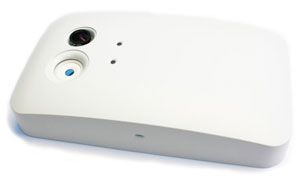 Customer counting technology has long been one of the strongest marketing tools available to a retailer. The increased accuracy and ability to drill down reporting into minute increments, all from a cloud based reporting server, is what now makes people counting a necessity for any serious retail or commercial business.
Measure increases in customer traffic
Measure sales conversion rates
Plan staff hours based on hourly and daily trends
People Counter Applications
The TPS People Counter System offers a range of software suites to suit numerous applications. The necesity for highly accurate people traffic and occupancy is vital for many industries, these include;
People Counters for Retail Industry
People Counters for Shopping Centres and Developers
Airport Passenger Counting
People Counters for Casinos
People Counters for Hospitals
People Counters for Commercial Office Buildings
Pedestrian Counting Surveys
TPS now offer cloud based customer counting reporting for your customer counting statistics. Data from our Thermal People Counters is pushed to our cloud reporting platform so that our clients can simply login to an online portal to access daily, weekly and monthly people counter statistics.
We also offer data hosting for our Thermal People Counters, this enables us to monitor the sensors in real time and provide a quick maintenance reponse ensuring 100% data integrity and upload.